1. Location Selection
Access information by selecting a location using a list or map. Only locations with weather stations  (FAWN or GAEMN ) are selectable options.
Weather data from the respective location will be used in the irrigation calculations. In addition, information from the National Weather Service will be used to provide forecasting information for improving irrigation.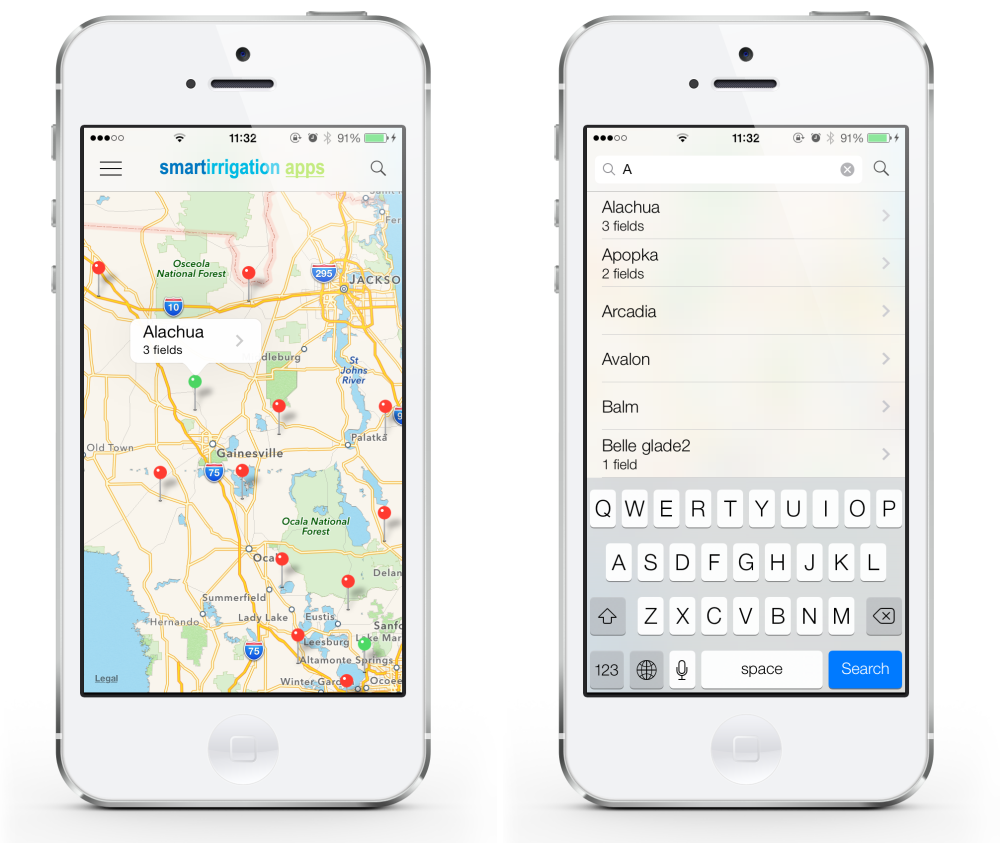 2. Navigation Menu
The navigation menu includes user preferences, data management and information to assist the user. It can be used to learn more about irrigation as related to the particular production system.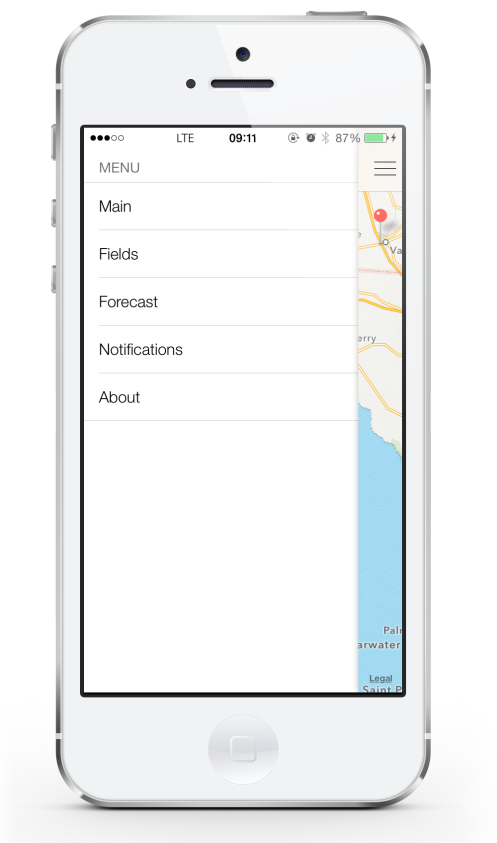 3. Data Entry
Some information is input to the app by the user. The app uses this information to perform calculations.  The information requested is crop specific and is limited to what the user can reasonably answer.
4. App Output
App output will provide information on how to schedule irrigation based on real-time weather data and forecast weather data. The outcome is expected to reduce irrigation water that is not used by the crop or increase water use efficiency of the crop.
The Apps will be available to download on the respective device's platforms stores – Apple App Store and Google Play.